Stringbean Memorial Bluegrass Festival to be held June 17-19, 2021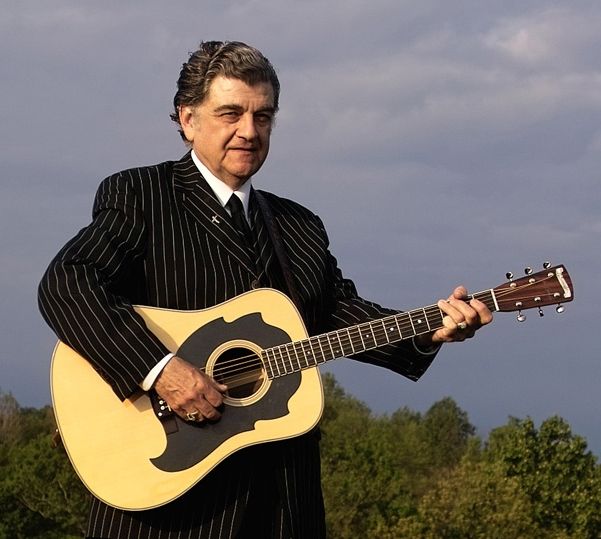 TYNER, KY (April 27, 2021) — The 24th Annual Stringbean Memorial Bluegrass Festival will be hosted Thursday, June 17 to Saturday, 19, 2021, at Stringbean Memorial Park at 1410 Oak Grove Church Road in Tyner, KY.   Festival founder Phillip Akemon is happy to welcome bluegrass music back to Stringbean Park and Eastern Kentucky after a one-year hiatus due to the pandemic. 
Celebrating its 24th event in 2021, the festival honors Jackson County native and beloved Grand Ole Opry star David 'Stringbean' Akemon.  His unique stage attire, traditional claw hammer banjo style, and entertaining stage banter endeared him to fans around the world. 'The Kentucky Wonder' was best known for his musical comedic performances on the hallowed stage of the Grand Ole Opry beginning in the 1940's and on the television series "Hee Haw" until his tragic death in 1973. 
With a rich history and beautiful locale at Stringbean Memorial Park, the festival has hosted the biggest stars in Bluegrass including the legendary Ralph Stanley who headlined the inaugural event in 1996.  Other celebrated Bluegrass royalty brought in by festival founder Phillip Akemon include the Queen of Bluegrass Rhonda Vincent, Grammy-winner Ricky Skaggs, Hall of Famers Del McCoury and Doyle Lawson, and award-winning Blue Highway. 
Headliners for 2021 include Hall of Famer Larry Sparks & the Lonesome Ramblers on Saturday, with Ralph Stanley II & the Clinch Mountain Boys on Thursday, and Shawn Lane & Richard Bennett on Friday.  While the names Sparks and Stanley are easily recognizable, fans may recognize Shawn Lane as a 3-time Grammy nominee, 28-time IBMA Award winner, and 2015 IBMA Songwriter of the Year nominee with 27-year strong internationally acclaimed Blue Highway.  Richard Bennett is a respected vocalist, instrumentalist, songwriter, and 2-time Grammy nominee with legendary J.D. Crowe & the New South.  Local favorites Laurel River Line will also appear on Saturday.  The full festival line-up of artists will be announced in May, with daily set schedules released in early June. 
Early-Bird discounted passes are on sale now.  A Big 3-Day Pass is only $45 through May 15.  Single-day tickets are also on sale at $20 per day.  The Big 3-Day Pass will go up to $60 after May 15.  Tickets may be purchased on-line at StringbeanPark.com, or via mail at Stringbean Park, 1410 Oak Grove Church Road, Tyner, KY 40486.   Mailed orders for discounted 3-Day Passes should be postmarked by May 15.    Camping with electric will go on sale the first week of May at $25 per day at StringbeanPark.com.  Primitive Camping is free with a festival ticket.  Children 12 and under are admitted free with a paying adult.
The Akemon family and their artists look forward to welcoming everyone to Stringbean Park in June! 
For more details, please go to StringbeanPark.com.
###