Bluegrass Stars to Shine at 21st Annual Stringbean Festival
TYNER, KY  (June 6, 2017) -- Stringbean Memorial Bluegrass Festival kicks off its 21st annual event with international Bluegrass stars shining brightly on the Stringbean Park stage on Thursday-Saturday, June 15-17, 2017, in Tyner, KY.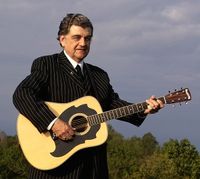 Ralph Stanley II & the Clinch Mountain Boys headline on Thursday, with Larry Sigmon & Martha Spencer, Bear Branch Bluegrass, and the Gray Hawk Boys, and Second Wind Bluegrass among the bands appearing. 
Hall of Famer Larry Sparks & the Lonesome Ramblers co-headline with the award-winning Blue Highway's Shawn & Gracie Lane on Friday, with Archie Campbell's son Phil Campbell, Wilderness Road, and the Fritts Family also appearing. 
Dave Adkins Band headlines on Saturday, with Laurel River Line, Southland Drive, the Campbell Mercer Family, Phil Campbell, the Letterbox Boyx, and Phillip Akemon & Flatlick among the bands also appearing. 
Jackson Countians are likely familiar with the famed Ralph Stanley II and Hall of Fame member Larry Sparks, but may appreciate a run down on Shawn Lane and Dave Adkins.  Lane and Adkins are nationally recognized, but are appearing for the first time at Stringbean Park.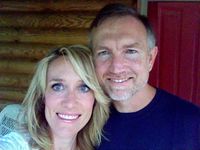 Shawn Lane is a fan-favorite vocalist, instrumentalist, and songwriter who was nominated as 2015 IBMA Songwriter of the Year.  The 26-time IBMA Award winning Blue Highway's heralded lead and tenor singer is as explosive on fiddle as he is on mandolin, often lending his talents to the Grammy-winning Earls of Leicester when not on the road with Blue Highway.  Lane's solo album "Mountain Songs" was named the #19 Bluegrass Album of the Year by Bluegrass Today's Daniel Mullins in 2014, while his first solo album "All For Today" was named one of CMT's Top Ten Bluegrass Albums of the Year 2003. 
Lane was a member of the bands of both 13-time Grammy-winner Ricky Skaggs and Hall of Famer Doyle Lawson prior to becoming a founding member of supergroup Blue Highway in 1994.  Shawn has even been honored with a signature mandolin named after him, crafted by Dearstone Mandolins of Blountville, TN.
Shawn will appear with his beautiful wife Gracie, and sons Grayson and Garrett, at Stringbean Park on Friday, June 16, at 6:20 pm and 8:40 pm, just prior to Larry Sparks closing Friday's show at 9:30 pm.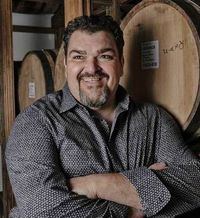 Dynamic performer Dave Adkins' most recent Bluegrass Album debuted at #1 on the Billboard Chart, with his newest release in Spring 2017 being his first All Gospel Album.  Dave started in the Country genre, serving as a disc jockey on WBHR-FM in Pikeville, and performing at Dollywood, before landing a recording contract with Atlantic Records at the same time John Michael Montgomery, Tracy Lawrence, and Neal McCoy were charting mega hits with the label in the 1990's. 
Dave splashed onto the Bluegrass scene in 2010, immediately winning friends and fans with his big heart and vocals to match.  Legend Ralph Stanley once gave Dave one of his most cherished compliments, patting his arm and saying, "That boy can sure beller out a song, can't he?"   Dave earned a 2013 SPBGMA Nomination as Male Vocalist of the Year / Contemporary, as well as a 2015 IBMA Nomination as Emerging Artist of the Year with good buddy Edgar Loudermilk, with whom he released a duo album. 
Adkins newest project "Come to Jesus" on Mountain Fever Records has been heralded as a "turbo-charged, blow the roof off the church, vocal dynamite packed force" by Sherri George, who penned the liner notes for the album. 
The Dave Adkins Band will appear at Stringbean Park on Saturday, June 17, at 9:10 pm, just prior to Laurel River Line closing Saturday's show at 10:00 pm. 
The 21st Annual Stringbean Festival will also host its first ever Church Service on Sunday, June 18, at 9:30 am.  With beautiful gospel music and speaker Barry Spurlock, the free service is scheduled to end in time for local families to attend their own home church services afterwards. Everyone is welcome, and warmly invited to attend. 
Full event schedule and tickets are available at www.StringbeanPark.com.
###